Inspire people to do their best work
Do work that matters
Imagine what humanity could achieve if millions of workspaces inspired people to do the best work of their lives. Now imagine what could happen if those spaces could evolve, in real time, to meet the aspirations of this work and the needs of the planet.

At NORNORM, our ambition for today's workspaces is simple: integrate circularity into their foundation and demonstrate how it can benefit individuals, design, business practices and the environment.

To start this, we created a subscription-based furnishing service based on an entirely circular business model.

We provide businesses with workspace solutions that meet their needs as they change. From planning, to design, implementation and evaluation — we build spaces that eliminate unnecessary waste, adapt to all 'new normals' and are actually cost-conscious.

Our mission is to make workspaces better — for the people they serve, the businesses they house and the planet they impact.
We've taken on a great challenge: to reinvent the furniture industry and are looking for talented individuals that will help us meet this challenge.
As we are still early in our journey we are constantly looking for ambitious and adaptive candidates who can grow with us and who are not afraid to explore the outer edges of their capabilities. In response we are offering a fast pace environment where initiative and a willingness to take risk are encouraged and supported. We have hired excellent people with great skills and we are still searching for competent colleagues to support the roll out of NORNORM to new markets and opportunities.
Our success depends on a strong corporate culture
We've taken on a great challenge: to re-invent the furniture industry.
Our mission is to create millions of workspaces that inspire people to do the best work of their lives. And we want our customers to experience that everything we do simply works.
Our success will depend partly on external factors, such as market maturity and competitors. But our success will also depend on the corporate culture we manage to build.
We define culture as "the beliefs, attitudes and behaviours that determine how we interact as colleagues and as business partners".


Our KEY CULTURAL ASPIRATIONS are:

Attracting and keeping highly talented and effective individuals who find that their time at NORNORM is time well spent.
Teamwork fuelled by the synergy that comes from constructive contributions between passionate and skilled people who actively seek out each the perspectives of each other.
Having the courage and stamina to be a game changer in the furniture industry.

OUR CORE VALUES are described as follow:

WE CARE
WE DARE
WE DO
WE MAKE SIMPLE - EASY
You will help shape our culture. There is work to be done every single day by all of us to continuously build a strong and positive culture. Every person who joins us helps to shape and evolve the culture further.
Grow with us
NORNORM is a good place to be if you want to grow as an individual, but also in your professional career. With flat hierarchies and a fast paced environment, with lots of challenges and engaging activities, we have fun while doing a great job.
Like many startups, we are a company with constant change - so sometimes that can be a juggling act, but overall it leads to the success of the company and promotes an innovative corporate culture that is passionate, collaborative, innovative and sincere. We love our jobs and the opportunity to bring attractive offices to everyone, everywhere.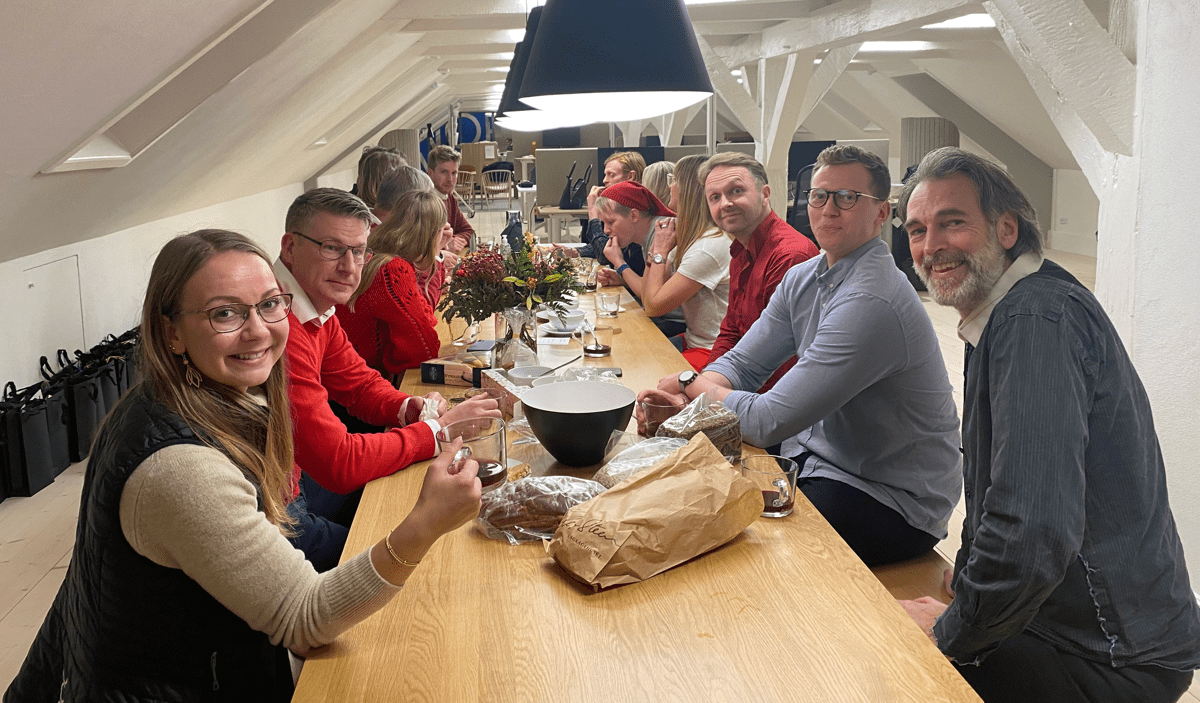 About NORNORM
Our vision for the workplace of the future is simple: integrate circularity into its foundation and demonstrate how it can benefit individuals, design, business practices and the environment.

Our fully integrated service covers everything from initial workspace design, installation, continuously adapting layouts, to the repair and replacement of all our "better-than-new" pieces. All this to ensure a workspace continuously maximises impact without compromising on it's benefits for people, your business or the planet.
Already working at NORNORM?
Let's recruit together and find your next colleague.